Welcome to Ernie's Charter Fishing, Prince Edward Island's ultimate Bluefin tuna and deep sea fishing charter!  Whether it's battling a 1000lbs tuna or going deep sea fishing, we have the adventure for you! So call,text (902-940-7033) or email us and book your fishing trip today!
Bluefin Tuna Fishing
Join Ernie and his crew as they go fishing for Bluefin tuna off North Lake, PEI ("Tuna Capital of the World").  Experience the thrill of reeling in a 700lbs – 1200lbs Giant Bluefin tuna and scratch one off your bucket list!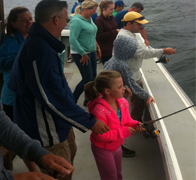 Deep Sea Fishing
This is our all inclusive fishing experience!  You will sail to East Point Lighthouse, go fishing for mackerel and cod, feed the local seabirds, haul and set lobster traps, go seal and whale watching and much more!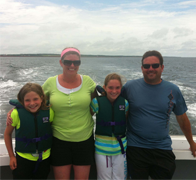 Private Group Charter
This charter will allow you to exclusively charter the boat for your fishing adventure or social event.  This charter is great for families, friends, reunions, parties and corporate events!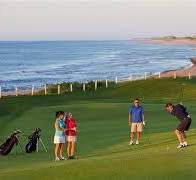 Packages & Specials
Our packages are a perfect way for you to experience the best PEI has to offer!!  We can package your fishing trip with golfing, dining and accommodations.  Find the package that is right for you!!